BLOG: The Most Effective Way to Diffuse a Time Bomb
I had a very firm lid on the boiling contents of my being. But if the fires were stoked, that lid would be of no use.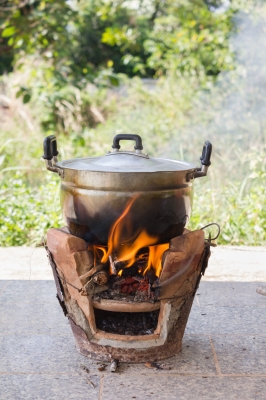 It was an issue we had calmly covered a number of times. It was an issue that was important to me, and one that was ignored a number of times.
"I. AM. AAANGRY." I growled.
"Listening," my husband stated immediately.
I was stunned.
Listening. Full stop.
No words to defend his position. No, "Honey, really, please calm down." Nothing.
Simply, "Listening."
And with this simple statement, the fire went out.
All tension and readiness to fight for what I needed left me.
My body knew immediately that it had gotten what we need most fundamentally - to be heard.
It was a most unexpected and effective gift.
It is a gift we can give, and one we may need to ask for explicitly.
But it is also practice.
Listening is a massive challenge, because we have all those thoughts and emotions to compete for our attention.
It is a challenge to simply listen, without comment, with the intent to ease another's pain.
It is a challenge to listen with the intent to understand.
But it is of fundamental importance, because it de-escalates a situation and lays the foundation to bridge a divide.